these past coouple of days have been a burst of spring for us here in oklahoma. areas around here have literally seen a 100 degree temperature swing! this week has been beautiful so far and has got me excited about spring that is hopefully right around the corner. so, in anticipation of spring, i decided to put together an inspiration board with some beautiful home accessories that i have spotted. i might be drooling a little bit.....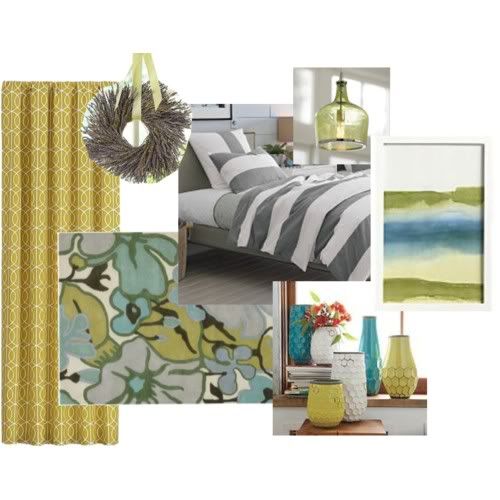 i am loving the grey's mixed with the cirton greens and airy blues. oh, and also the combination of patterns. love it! have you seen any spring trends that have caught your eye? if so, please share!
i hope everyone else is enjoying this beautiful weather as well!